Help Wanted - Best Fire Equipment is Hiring - Help Wanted
We have openings for Field Service Technician 2 and 3.
Field Service Tech 3 is an entry level position with a 90 day probationary training period.

Field Service Tech 2 will be an experienced tech with 1 or more years experience, who possesses or can obtain within 30 days of hiring, a Certificate of Registration from the State Fire Marshal for the service of portable fire extinguishers.
Download a Job Application Download Tech2 Job Description Download Tech3 Job Description
Welcome to the Best Fire Equipment Company website.
Best Fire specializes in the sale and service of portable fire extinguishers and Life Safety equipment to homes and businesses in the Northern California Wine Country. Our primary service area is Napa, Solano, Sonoma, Marin, Contra Costa, and Alameda counties. Our service technicians are experienced industry professionals dedicated to serving our customers' safety needs. Our customers are our most valuable asset, and exceeding your expectations is our goal.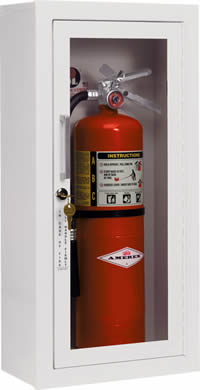 Best Fire Equipment Licenses and Certifications:
California State Fire Marshal License No.: E-0450
California Certified Small Business Supplier No.: 1174200
Compliance Depot Approved - Vendor ID: 800159
All Best Fire Equipment technicians are:
Professional, Fully Trained, Insured, and Registered with the State Fire Marshal.
We offer a variety of products and services for your fire and life safety:
Services

Products
Mobile Fire Extinguisher Service
Class ABC & BC Extinguishers
Fire Extinguisher Training Classes
Class K-Kitchen Extinguishers
Fire Extinguisher Refills
Clean Agent Extinguishers
Hydrostatic Testing
Halotron, Halon, CO2
Clean Agent & CO2 Cylinder Refills
Cabinets and Accessories
Fire Citation Correction Service
Fire & Safety Signage
Fire Extinguisher Rental Service
Extinguisher Rental Rates
Fire Hose and Fittings
CPR/AED & First Aid Training
Video Safety Training Programs
AED Program Implementation
Automated External Defibrillators (AEDs)
First Aid Cabinet Service
First Aid Cabinets & Supplies
Industries Served:

Best Fire Equipment serves customers in all of the following industries,
as well as many private homes and vacation residences.
| | | |
| --- | --- | --- |
| Airports | Hotels | Private Residences |
| Aircraft | Restaurants | School Districts |
| Apartment Buildings | Office Buildings | Vehicle Fleets |
| Boats | Marinas | Residential Care Homes |
| Fire Departments | Medical Facilities | Warehouses |
| Government Agencies | Municipalities | Wineries |
We understand the code requirements and issues associated with installing AEDs, fire extinguishers and other fire and life safety equipment everywhere from your next door neighbor's home to your local fire department or favorite winery.
We want to be YOUR Fire and Life Safety Equipment company.